December 7, 2021
Bill 79, the Trails Act, fulfills a promise the United Conservative Party made in its 2019 election platform. However, this bill does so dangerously. This legislation opens the door to the privatization of recreation trails on public lands.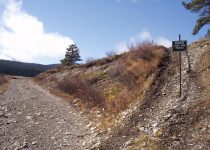 AWA is pleased to host Jason Unger, Director of the Environmental Law Centre, who will give an overview of the Trails Act and discuss what needs to happen to better plan and manage Alberta's trail system. He will discuss key amendments that the Act requires.
Date: December 7, 2021
Time: 7:00 pm
Price: Free (registration required)
There is no fee for this evening, however we appreciate any donations you wish to make to AWA. All donations are eligible for a charitable tax receipt. Enter your gift amount below.