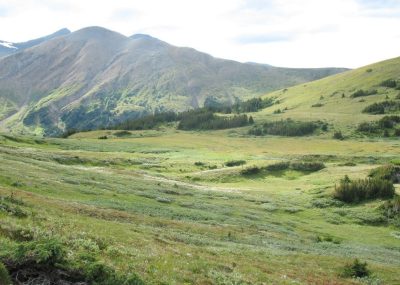 AWA is greatly concerned by the Government of Alberta's decision to reorganize Alberta Environment and Parks into two distinct entities – Environment and Protected Areas; and Forestry, Parks and Tourism. This change places the Provincial Parks Act and the Willmore Wilderness Act, two important acts for the conservation of Alberta's wilderness spaces, under control of the Forestry, Parks and Tourism Ministry.
The Provincial Parks Act states that Parks are established to preserve Alberta's natural heritage, conserve and manage flora and fauna, preserve important areas, facilitate enjoyment and "ensure their lasting protection for the benefit of present and future generations". Allowing forestry in parks is incompatible with these goals as it threatens ecological integrity, biodiversity, and wildlife habitat, and makes the landscape less desirable for recreation.
Many of Alberta's parks are in sensitive ecological areas and should not be opened for forestry or other development. For instance, Willmore Wilderness Park is a relatively pristine landscape, a rare occurrence in our province. Opening the area to forestry or OHV (Off-Highway Vehicle) use would fracture and degrade the vulnerable landscape, and negatively impact the wildlife that live in the area, including caribou, wolves and grizzly bears.
To read more about AWA's concerns regarding this decision, please see this article by Conservation Specialist Ruiping Luo (opens in a separate tab).
If you share our concerns, please fill out the form below. This will cause a copy of the included letter to be sent to the Minister for Forestry, Parks and Tourism, and copied to the Premier of Alberta. Note that the letter itself is editable, so please feel free to tailor it to add your own thoughts on the issue!