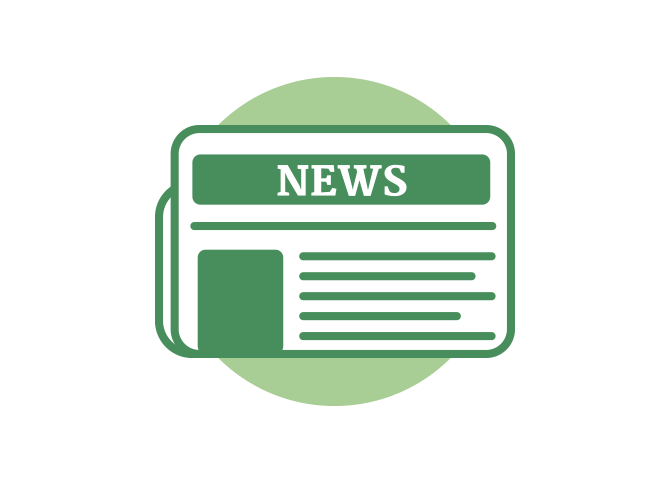 Letter to Alberta: CFB Suffield Conservation and Reconciliation Opportunity
August 8, 2023
Alberta Wilderness Association has written to the Honourable Rebecca Schulz, Minister of Environment and Protected Areas, and the Honourable Rick Wilson, Minister of Indigenous Relations, to ask for their support in establishing Indigenous access and bison reintroduction at CFB Suffield.
August 8, 2023
The Honourable Rebecca Schulz
Minister of Environment and Protected Areas
204 Legislature Building 10800 – 97 Avenue Edmonton, AB T5K 2B6
By Email: aep.minister@gov.ab.ca
The Honourable Rick Wilson
Minister of Indigenous Relations
104 Legislature Building 10800 – 97 Avenue Edmonton, AB T5K 2B6
By Email: ir.ministeroffice@gov.ab.ca
RE: CFB Suffield Conservation and Reconciliation Opportunity
Dear Minister Schulz and Minister Wilson,
Alberta Wilderness Association (AWA) is writing to ask for your support on Indigenous reconnection and conservation of the federal lands at Canadian Forces Base (CFB) Suffield.
AWA is an Alberta-based group dedicated to the conservation of wilderness with 7,500 members and supporters in Alberta and around the world. We have been in discussion with CFB Suffield and the nations of the Blackfoot Confederacy to establish long-term conservation management and access to traditional Niitsitapi lands.
Alberta is losing grasslands at an inordinate rate. Already, over 80 percent of the province's grasslands is estimated to have been lost, and an additional 60 000 hectares are converted per year[1]. Grasslands provide habitat for over 75 percent of Alberta's species at risk, including many songbirds, pollinators and other beneficial insects, and a variety of unique prairie plants. They are also important for storing carbon, stabilizing soils, filtering toxins from air and water, mitigating droughts and floods, and preventing nutrient loss. CFB Suffield, half the size of Prince Edward Island, is Canada's largest intact block of native, uncultivated grasslands and provides habitat and refuge for a variety of wildlife species. Maintaining large, unconverted grassland sites, like those at CFB Suffield, is vital to preventing biodiversity loss and sustaining the ecosystem services these landscapes provide.
Another issue of equal or greater importance is reconciliation with Indigenous Peoples. The Government of Alberta has stated, "Alberta's government is committed to collaborating with Indigenous communities and walking the path toward reconciliation together." The Suffield area has clear connections to Indigenous peoples in tipi rings, medicine wheels and other examples of Niitsitapi culture found on the land. Allowing Indigenous access and harvesting rights on these lands would support reconciliation goals.
With 2700 square kilometers, CFB Suffield is also large enough to consider bison reintroduction. Plains Indigenous cultures featured bison prominently, with the animal providing food, shelter, and tools, as well as appearing in many stories and spiritual traditions. Reintroduction or rematriation of bison is a major part of Indigenous reconciliation. As well as restoring culture, bison herds contribute to food sovereignty by providing a nutritious source of meat that is highly resilient to drought, extreme temperatures, and other climate disasters[2].
Bison are also crucial to grassland biodiversity. Grazing and other behaviours by these large herbivores were found to increase native plant diversity by 103 percent[3], increasing bird diversity, benefitting other ungulates and mammals, and enhancing drought resilience on the land. The presence of bison on the land would help to restore and maintain resilient grassland ecosystems. CFB Suffield provides an excellent opportunity to restore this fundamental cultural and ecological species to a large grassland landscape.
AWA requests your support for bison reintroduction and management at CFB Suffield. Our discussions with Niitsitapi representatives have confirmed their interest in access, harvest, and bison rematriation at CFB Suffield. We are excited about the potential for meaningful grassland conservation and reconciliation, and want to facilitate further discussions about the future of CFB Suffield.
Thank you for considering our ideas. We look forward to your response.
Sincerely,
ALBERTA WILDERNESS ASSOCIATION
Ruiping Luo
Conservation Specialist
Attachment: Briefing Note CFB Suffield Conservation and Reconciliation Opportunity
[1] Howes, N. 2023. Action needed as Canada loses nearly 300 football fields of grasslands daily. The Weather Network. Retrieved July 25 from: https://www.theweathernetwork.com/en/news/nature/habitats/action-needed-as-canada-loses-nearly-300-football-fields-of-grasslands-daily
[2] Shamon, H. et al. 2022. The Potential of Bison Restoration as an Ecological Approach to Future Tribal Food Sovereignty on the Northern Great Plains. Frontiers in Ecology and Evolution. https://doi.org/10.3389/fevo.2022.826282
[3] Ratajczak, Z. 2022. Reintroducing bison results in long-running and resilient increases in grassland diversity. PNAS. https://doi.org/10.1073/pnas.2210433119