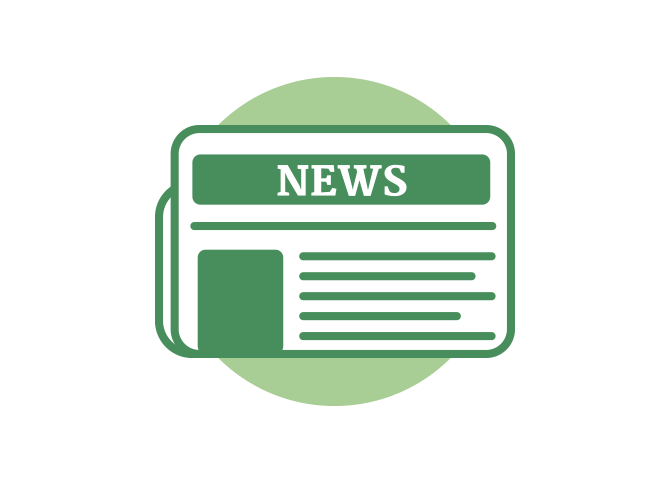 Why Renewable Energy Isn't Always "Green" Energy
July 24, 2023
Wild Lands Advocate article by: Amy Tucker.
Click here for a pdf version of the article.
As a kid, Lorne Fitch's playground was a long stretch of mostly untouched aspen parkland near Red Deer, Alberta.
He'd walk out his family's back door, through a wooded lot of about 60 acres (about the equivalent of 45 American Football fields) — unbroken — then cross the road into the neighbour's quarter, where about 60 acres of it had been cleared and broken. From there, Fitch would cross into a full section of undisturbed land: groves of aspen trees, interspersed within grassland with "willow donuts" around all the wetlands.
"It was wilderness," he said. "I consider myself very lucky to grow up as a sort of a feral child on this landscape."
Parts of this wild landscape remain, although it's very much diminished. Fitch remembers how even back then, within the span of just one year, after a neighbour bought a bulldozer, drained their wetlands, and planted barley, the landscape began to change.
Fitch is a long-time biologist in the province with roots in central Alberta. His grandparents on both sides of his family were homesteaders, who each settled in areas just west and southwest of Sylvan Lake in 1900. It was a time when this was essentially an undeveloped landscape, though not altogether unaffected by settlers. Bison had disappeared not long before, and one of the last grizzlies of the region was killed just south of his paternal grandparents' homestead five years before they settled there.
So, when it was announced recently that Kiwetinohk Energy Corp. proposed to set up a solar farm on about 930 acres of private land in the Sylvan Lake area, it felt personal. It wasn't just the expansive nature of it that troubled him, but that it was one more blow to a once wild area, a consistent trend seen throughout the province.
"This solar farm is just one more step in transforming what was a remarkably diverse landscape," he said.
"[It] has a completely different feel to it," he added, pointing out the industrialization of the land. "Not only from a biodiversity standpoint but from a social standpoint."
The number of renewable energy projects in Alberta has been ramping up over the years. There are several wind and solar projects in the queue to be approved by the Alberta Utilities Commission. Many other projects have already been given the green light and are in operation.
Fitch, a retired provincial Fish and Wildlife biologist and a former adjunct professor with the University of Calgary, said renewable energy isn't in itself a bad thing.
But with a lack of research on its impact on wildlife, we're nearing something of a déjà vu — we're at risk of making the same mistakes as we did in the oil and gas heyday, where infrastructure went up before enough research was done to understand the harm to the environment.
Studies on the impacts of wind and solar projects on wildlife are still limited, but researchers who have undertaken the work have found some signs that the infrastructure can be problematic.
For example, in a study from 2010 to 2016, and published in Ecological Applications in 2021, researchers monitored 57 Whooping Cranes — an endangered bird also found in Alberta — within the U.S. Great Plains area. They found the birds' migratory habitat is impacted by wind farms since the birds tended to avoid wind-energy infrastructure by up to five kilometres when selecting stopover points during their migrations.
Some studies suggest that each year, thousands of birds die after colliding with solar panels or transmission lines. In part, it could be due to what's known as the Lake Effect Hypothesis, which suggests waterfowl may be attracted to solar panels for their similar appearance to water.
Wind turbines may be partly to blame for the decline of three bat species common to Alberta. The hoary bat, eastern red bat and silver-haired bat were recently assessed as Endangered in Canada by the Committee on the Status of Endangered Wildlife in Canada (COSEWIC). The organisation is an independent advisory panel to the minister of Environment and Climate Change Canada, and is made up of experts on wildlife biology.
The committee says hundreds of thousands of bats die each year from wind turbines. But, it points to ways to mitigate these deaths, like turning off wind turbines for short periods of low wind during the fall, when bats migrate south.
"Mitigation works," Stephen Petersen, co-chair of COSEWIC's terrestrial mammals subcommittee, said in a news release from May. "Turning wind turbines off for very short periods at low wind speeds during the fall season can reduce mortality by 50-80 percent, while minimally compromising energy generation."
There's also concern for problems posed to wildlife due to the space these projects can take up, especially if projects are sited close to one another. An interactive map on the AUC's website shows blocks of wind projects in the southern regions of the province, which could be a disrupter to wildlife migration by blocking parts of animals' routes or posing a danger for some species. For example, there's about a 30-kilometre stretch of wind projects practically side by side between the southern Alberta communities of Stowe and Glenwood alone. To the west lies another approximate 30-kilometre stretch of mostly in-service wind projects between Lundbreck and Brocket.
"I'm very concerned with the siting of all of these projects in southern Alberta so close together," said Richard Secord, an environmental lawyer, and AWA board member.
Secord, who often represents clients who oppose energy projects near them, is also concerned about Transalta's plans to build a wind farm called "Riplinger" on the edge of Waterton National Park. It could consist of up to 50 wind turbines, according to Transalta's website, and span roughly 14,000 acres (nearly twice the size of the Town of Cochrane) of private land. He said it's rare that environmental considerations cause the Alberta Utilities Commission to turn down a power plant project.
In fact, this year marked the first time Secord has seen an entire power plant application before AUC be denied due to environmental concerns. Elemental Energy, the company behind the Foothills Solar project, had pitched a plan to build a solar farm, spanning roughly 1,500 acres of cultivated land near Frank Lake, situated within what's internationally recognized as an Important Bird Area.
"The whole case was decided on the environmental issue," Secord said. AWA joined in the proceedings of this case as part of the concerned citizens group.
There has been another case where the environment was a factor in the denial of part of a project, Secord added. The Brooks solar project — the decision for which came out last year — was approved aside from a section on native prairie grassland. But Secord said in general "it's really tough" to get power plant projects, including renewable projects, denied.
Municipalities, and people within them, hoping to block these projects, for agricultural or other reasons, don't have much authority, since rulings made by either the Alberta Energy Regulator or the Alberta Utilities Commission trump municipal bylaws.
"Community members, who as the first line of defence, reach out to their municipal council … they're often told that 'we can do nothing'," Fitch said.
"What it means is that community members are thrown into a very protracted, very expensive contest with, generally, deep-pocketed industry."
Earlier this year, Rocky View County Reeve Crystal Kissel sent a letter to about 30 rural Alberta municipalities asking for financial commitment to hire a consultant to lobby the provincial government to develop a policy for land-use decisions on renewable energy projects "that is more inclusive" of municipal interests. Kissel said that she's heard from many residents that they'd like the county to have more power at the AUC board.
Some municipalities replied with their agreement, Kissel said, and a few have also committed funds.
The county is also working on mapping out its lands to better inform the council — and industry — of the most viable places for projects to be set up, and areas that are prime agricultural land or else ecologically sensitive.
Kissel makes it clear the county is not opposed to renewable energy projects, but added "Like … oil and gas, we don't want to look back in 10 years and say 'oh my goodness, we got that wrong'."
Minimising the negative effects of solar and wind projects on wildlife, like other industrial activity, will take more research, and should be done before more projects are approved and built, not the other way around, Fitch said.
"This is often I think the conundrum for biologists, is that we're often dealing with things after the fact, as opposed to providing good information that leads development down a much less negative pathway for habitat or for wildlife," Fitch said.
"We're always playing catch up. We're always playing mitigation," Fitch said. "And, the results are never satisfactory, in terms of maintaining biodiversity."
Ensuring there are unrestricted travel avenues for both physical access and reducing avoidance behaviour due to noise and human activity is a strategy that could help going forward, Fitch said. So could building renewable energy infrastructure closer to where people live — like solar panels on rooftops and parking lots.
And, Fitch said government needs to step up its land-use planning, and implement cumulative effects assessments, to set "reasonable thresholds" for all developments, and "so that we don't run the risk of getting ahead of ourselves."
"The reality," Fitch said, "and maybe even the irony of it, is that we have such poor inventories of wildlife species impacted by wind and solar facilities, that the best information we can glean is the amount of mortality from existing features. That just strikes me as a backward way of addressing this."
For Fitch, the solar farm proposed so close to the place he grew up, strikes a chord in him. But, he said, it also feels like an opportunity for awareness. He said often developments proposed in far-off wild areas can lack a personal connection to people. As a consequence, we see the boreal forest either being cut down for pulp, or turned into mine pit lakes, or the grassland cut up into oil and gas roads or cultivated, or become part of an expanded irrigation scheme.
"This," he said, "is why it sometimes needs to be more personal — so people pay attention."