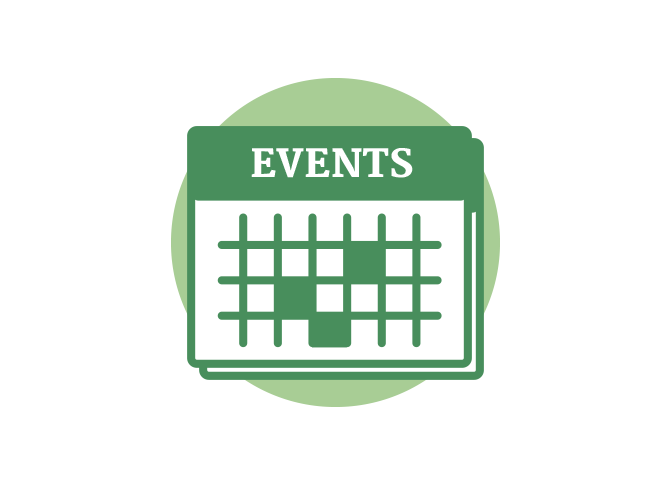 AWA's 2023 Annual Martha Kostuch Wilderness and Wildlife Lecture and Awards Evening
Friday, November 17, 2023
7 p.m.
455 12 Street N.W., Calgary, AB
$75 in person, $0 online attendance
Buy Tickets Here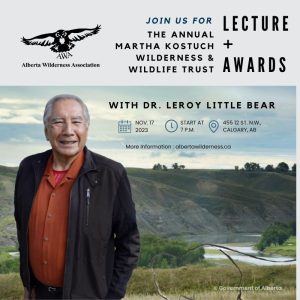 Join us for an evening of celebration and learning in November for the annual Martha Kostuch Wilderness and Wildlife Lecture and Awards Evening.
We are pleased to announce our guest lecture will be presented by Dr. Leroy Little Bear, a Blackfoot researcher, and professor emeritus at the University of Lethbridge.
He is also a founding member of Canada's first Native American Studies Department and is a recognized leader and advocate for First Nations education, rights, self-governance, language and culture. He's received the Officer Order of Canada, the Alberta Order of Excellence, and numerous other awards and recognition for his work.
One of Leroy's most significant and enduring legacies is his work with the United Nations, where he helped to establish a working group on Indigenous populations. It was this working group that originated the concept and initial draft of the United Nations Declaration on the Rights of Indigenous Peoples. This declaration has since been ratified by 144 member states of the UN, and is being implemented by the Government of Alberta.
Leroy Little Bear's influence on Alberta, Canada and the world continues. He is still teaching courses in law, Indigenous philosophy and economic development at the University of Lethbridge and remains the Senior Advisor to the Office of the President on Aboriginal Initiatives. He is actively involved in the university's response to the Truth and Reconciliation Commission and continues to advocate for the return of the buffalo to southern Alberta.
AWA's annual Martha Kostuch Wilderness and Wildlife Lecture is sponsored by the Alberta Wilderness and Wildlife Trust Fund, and is an opportunity for individuals to present the ideas of researchers in a field related to the conservation of wilderness. AWA invites speakers for our Martha Kostuch Annual Wilderness and Wildlife Lecture, to challenge AWA to seek new directions and ways to increase its effectiveness.
AWA is proud to present these lectures in pursuit of its mission "Defending Wild Alberta through Awareness and Action."
This will be a hybrid event, with an in-person and virtual attendance option. Attendance online is free, in person tickets are $75.
WILDERNESS DEFENDER AWARDS
AWA Wilderness Defenders Awards are dedicated to individuals who have inspired us with their love of Alberta's wild lands, wild rivers and wildlife, and their efforts and achievements for conservation. This year the awards will be presented to:
Dr. Leroy Little Bear and Mike Judd and Dianne Pachal
Buy Tickets Here